About Kerry
Group 1 winning trainer, Kerry Parker is a hands on trainer with a genuine and contagious passion for his sport. Drawing on three decades of experience as a strapper, jockey and trainer, Kerry is an authentic 'horseman', giving him invaluable insight into the fitness and ability of each of his charges.
Kerry reached the pinnacle in all trainer's careers, being Group 1 success, when Dark Dream won the Group 1 Queensland Derby in June 2018. Kerry was able to build on his success on Saturday 27 March, 2021 after Think it Over secured a win in the Group 1 George Ryder Stakes over 1500 metres at Rosehill Gardens. On 9 April 2022, Kerry secured his biggest win yet! Think It Over won his second Group 1 being the Queen Elizabeth Stakes race over 2000 metres at Royal Randwick. 
Owners enjoy unrestricted access to Kerry who makes himself available at all times to answer their questions and keep them in touch with the progress and plans of their pride and joy.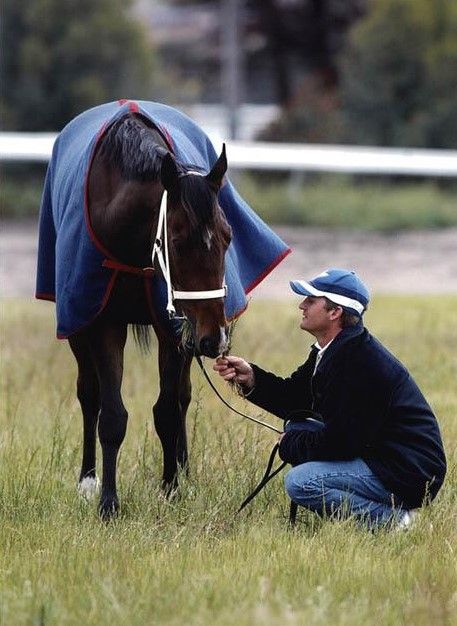 Sign up and be the first to hear about our latest purchases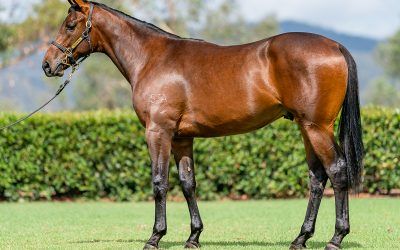 EXCEEDANCE x CATCHULATA Yearling Colt From the 2023 Inglis Classic Yearling Sale. This colt was beautifully prepared by Sledmere Stud.  He looks classy, strong and athletic and his page shows that there is plenty of early speed running through his family. The colt's...
read more
Upcoming Runners
Horse
Date
Time
Race
Track
Fields/Form

Weights

Laskarina
Jun 03, 2023
1 - Eagle Farm
Eagle Farm
Field
Moorestown
Jun 03, 2023
2 - Newcastle
Newcastle
Field
Moorestown
Jun 03, 2023
3 - Newcastle
Newcastle
Field
The Gift
Jun 03, 2023
3 - Newcastle
Newcastle
Field
Acceber
Jun 03, 2023
7 - Rosehill Gardens
Rosehill Gardens
Field
Laskarina
Jun 03, 2023
7 - Newcastle
Newcastle
Field

Acceptances

Sherwood's One
Jun 01, 2023
04:10 PM
7 - Nowra
Nowra
Field
The Gift
Jun 01, 2023
02:55 PM
5 - Nowra
Nowra
Field
Laskarina
Jun 01, 2023
03:35 PM
6 - Nowra
Nowra
Field
Acceber
Jun 03, 2023
01:20 PM
5 - Rosehill Gardens
Rosehill Gardens
Field
Moorestown
Jun 03, 2023
02:50 PM
5 - Newcastle
Newcastle
Field
Recent Winners
| Horse | Date | Race | Margin | Jockey |
| --- | --- | --- | --- | --- |
| Hedge Fund | Mar 28, 2023 | 4 - Kembla Grange | 4.00 | J Parr |
| Maresca | Feb 26, 2023 | 2 - Queanbeyan | 0.50 | B P Ward |
| Hope In Your Heart | Feb 25, 2023 | 5 - Royal Randwick | 0.80 | Tim Clark |
| Copper Moon | Jan 31, 2023 | 2 - Kembla Grange | 1.30 | J Penza |
| Don Luigi | Jan 02, 2023 | 6 - Moruya | 1.30 | J Penza |
| Maresca | Dec 30, 2022 | 10 - Canberra | 0.80 | Brock Ryan |
| Moorestown | Dec 10, 2022 | 7 - Kembla Grange | 0.80 | J Penza |
| Jessandi | Nov 28, 2022 | 7 - Sapphire Coast | 1.50 | Jess Del Frari |
| Hope In Your Heart | Oct 15, 2022 | 10 - Royal Randwick | 0.20 | Craig Williams |
| Hope In Your Heart | Sep 16, 2022 | 8 - Newcastle | 0.50 | Tim Clark |
Latest Results
| Horse | Date | Race | Finished | Margin | Jockey |
| --- | --- | --- | --- | --- | --- |
| Interventionist | May 27, 2023 | 2 - Kembla Grange | 9 | 1.60 | Jess Del Frari |
| Acceber | May 27, 2023 | 8 - Kembla Grange | 4 | 1.80 | Ms L Day |
| Sherwood's One | May 23, 2023 | 6 - Kembla Grange | 9 | 8.50 | Regan Bayliss |
| Justela | May 23, 2023 | 1 - Kembla Grange | 2 | 1.80 | J R Collett |
| Laskarina | May 23, 2023 | 1 - Kembla Grange | 7 | 5.20 | Regan Bayliss |
| Jessandi | May 23, 2023 | 7 - Kembla Grange | 4 | 4.60 | A B Collett |
| Moorestown | May 23, 2023 | 3 - Kembla Grange | 4 | 5.10 | Regan Bayliss |
| The Gift | May 21, 2023 | 5 - Nowra | 3 | 1.40 | Jess Del Frari |
| Acceber | May 18, 2023 | 8 - Hawkesbury | 5 | 4.00 | Tim Clark |
| Head Lover | May 13, 2023 | 3 - Kembla Grange | 11 | 10.70 | Jess Del Frari |