About Kerry
Group 1 winning trainer, Kerry Parker is a hands on trainer with a genuine and contagious passion for his sport. Drawing on three decades of experience as a strapper, jockey and trainer, Kerry is an authentic 'horseman', giving him invaluable insight into the fitness and ability of each of his charges.
Kerry reached the pinnacle in all trainer's careers, being Group 1 success, when Dark Dream won the Group 1 Queensland Derby in June 2018. Kerry was able to build on his success on Saturday 27 March, 2021 after Think it Over secured a win in the Group 1 George Ryder Stakes over 1500 metres at Rosehill Gardens. On 9 April 2022, Kerry secured his biggest win yet! Think It Over won his second Group 1 being the Queen Elizabeth Stakes race over 2000 metres at Royal Randwick. 
Owners enjoy unrestricted access to Kerry who makes himself available at all times to answer their questions and keep them in touch with the progress and plans of their pride and joy.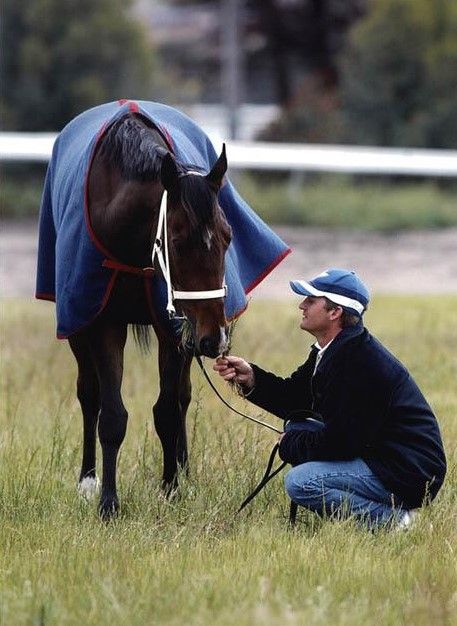 Sign up and be the first to hear about our latest purchases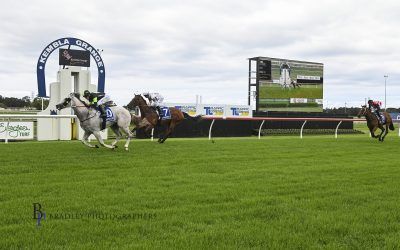 3 year old Gelding, Copper Moon (Super One x The Copper Sun) wins his Maiden in just his very first start after he took home the chocolates when he won the 1000 metre Class 1 Race at Kembla Grange on 31 January 2023.  Jeff Penza took the ride. With only a field of...
read more
Upcoming Runners
Recent Winners
| Horse | Date | Race | Margin | Jockey |
| --- | --- | --- | --- | --- |
| Copper Moon | Jan 31, 2023 | 2 - Kembla Grange | 1.30 | J Penza |
| Don Luigi | Jan 02, 2023 | 6 - Moruya | 1.30 | J Penza |
| Maresca | Dec 30, 2022 | 10 - Canberra | 0.80 | Brock Ryan |
| Moorestown | Dec 10, 2022 | 7 - Kembla Grange | 0.80 | J Penza |
| Jessandi | Nov 28, 2022 | 7 - Sapphire Coast | 1.50 | Jess Del Frari |
| Hope In Your Heart | Oct 15, 2022 | 10 - Royal Randwick | 0.20 | Craig Williams |
| Hope In Your Heart | Sep 16, 2022 | 8 - Newcastle | 0.50 | Tim Clark |
| Hope In Your Heart | Aug 27, 2022 | 2 - Rosehill Gardens | 0.50 | Tim Clark |
| Single Crown | Jun 12, 2022 | 8 - Sapphire Coast | 1.80 | Madison Waters |
| Don Luigi | May 17, 2022 | 3 - Goulburn | 0.50 | J Parr |
Latest Results
| Horse | Date | Race | Finished | Margin | Jockey |
| --- | --- | --- | --- | --- | --- |
| Destacado | Feb 04, 2023 | 2 - Newcastle | 3 | 1.20 | J Penza |
| QUEEN OF THE STARS | Feb 02, 2023 | 4 - Gosford | 8 | 4.10 | Brock Ryan |
| Serafima | Feb 02, 2023 | 6 - Gosford | 5 | 3.90 | Brock Ryan |
| Copper Moon | Jan 31, 2023 | 2 - Kembla Grange | 1 | 1.30 | J Penza |
| Fooled Again | Jan 31, 2023 | 6 - Kembla Grange | 6 | 6.80 | J Penza |
| Judgement Day | Jan 31, 2023 | 6 - Kembla Grange | 4 | 3.30 | Jess Del Frari |
| Maresca | Jan 29, 2023 | 5 - Sapphire Coast | 11 | 4.00 | B P Ward |
| Single Crown | Jan 29, 2023 | 7 - Sapphire Coast | 10 | 6.90 | Jess Del Frari |
| Don Luigi | Jan 29, 2023 | 6 - Sapphire Coast | 5 | 2.80 | A B Collett |
| Divine Eagle | Jan 24, 2023 | 4 - Bathurst | 9 | 14.70 | A Cavallo |